STEP-BY-STEP TO ACCESSING YOUR TDA ACCOUNT
WE ARE NOT RESPONSIBLE FOR YOU ACCESSING YOUR TDA ACCOUNT
You need to understand, any consequences of accessing your TDA Account are your sole responsibility. We are only an informational site and do not guarantee success or failure by following these instructions. These specific instructions and steps have come from a trusted source and may be updated at a later date. As of today, they are working.
STEP 1: DOWNLOAD AND FILL OUT YOUR FACTUALIZED TRUST exactly as instructed. Once filled out, have it notarized. Click here for the form and instructions: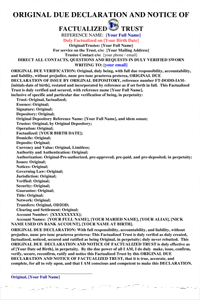 STEP 2: DOWNLOAD AND FILL OUT YOUR POWER OF ATTORNEY IN FACT DOCUMENT. Substitute your name in the yellow areas on the document. If it's in ALL CAPS - USE ALL CAPS. If it's in Uppercase and Lowercase letters - put your name in that way. There's a difference between your real self and your strawman account.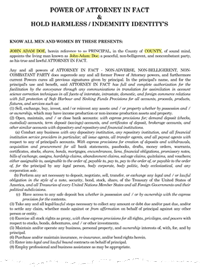 STEP 3: DOWNLOAD AND FILL OUT YOUR CERTIFICATE OF AUTHORITY exactly as shown.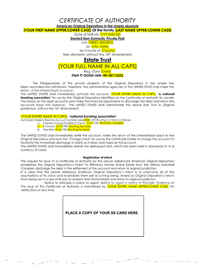 STEP 5: IF YOU'VE TRIED TO PAY A BILL AND IT'S BEEN DENIED/REVERSED CONTACT TELECHECK.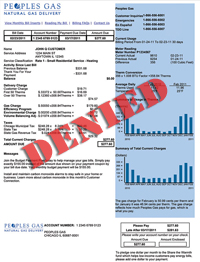 STEP 6: LISTEN TO THE SERIES OF VIDEOS/YOUTUBE CONVERSATIONS IN ORDER. DO NOT SKIP AS THIS IS IMPORTANT INFORMATION. Click
HERE
 to access videos.